Versatile Range of Chemical Bottling Capabilities
From high to low volume and viscosities from vodka to cream cheese, our bottling solutions are right for your product. Royal Chemical's line-up of chemical bottling capabilities positions us to handle a range of chemical formulations for our customers, so they can efficiently bottle and deliver quality products and service.
Fully Automated High-Speed Chemical Bottling Line
Increase your output and efficiency with our fully automated high-speed bottling line. This state-of-the-art line can handle viscosities from 1 to over 40,000 cps, including formulations from acidic to alkaline. Our extremely accurate fill-by-weight technology fills 80–130 bottles per minute and can also handle a range of sizes.
Inline Fillers
Our inline fillers are the preferred option for quick-to-market products, filling 30–50 bottles per minute. Quick changeovers will get your product filled and ready to deliver to your customers.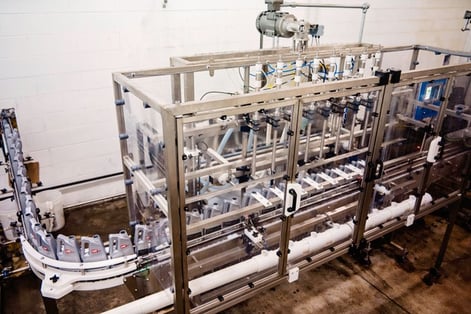 Rotary Machines
With run rates of 50 to 130 bottles per minute, Royal Chemical's rotary machine accelerates toll blending and reduces production time. This efficiency optimizes resource usage, ensuring uniform blending quality and customer satisfaction.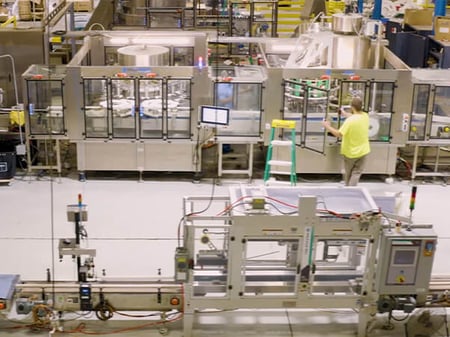 Our Locations
Our five strategically located facilities offer our fully automated high-speed bottling line, as well as Rotary and In-line fillers with run rates of 30 to 50 BPM. Our In-Line fillers can run viscosities similar to our high-speed bottling line at 1 cps to 40,000 cps.
These options give you the ability to get your product to market quickly and economically by optimizing transportation costs. Our flexible production allows us to make only what you need, when you need it.
Our facilities offer 500 million pounds of plant capacity and more than 500,000 square feet of manufacturing and warehousing space: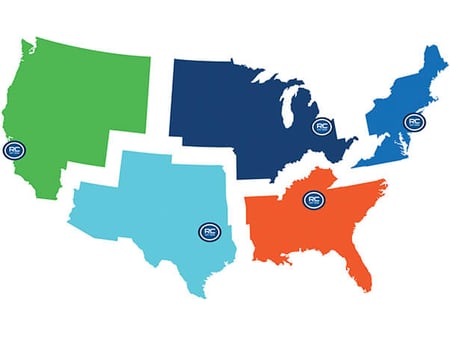 Bottle Closures
Our years of chemical bottling experience and long-lasting customer partnerships deliver bottling closure expertise you can always rely on. While bottles are relatively similar and straightforward, closures vary widely and can require extra finesse.
With our diverse bottling capabilities, Royal Chemical can also offer closure options in an array of product categories, including:
Laundry
Disinfectants & sanitizers
Dish liquids
Car washes, waxes & polishes
Glass cleaners
Janitorial cleaners
Drain openers
Engine coolants
Bleach (inline only)
Agricultural
Lawn and Garden
Closure types we can provide include:
Trigger sprayers
Induction sealed
Flip spout
Laundry drain back
Push/pull ribbon
Squeeze to measure
Child-resistant caps