For Immediate Release
August 29, 2023
Media Contact: Allie Miller
Royal Chemical
8679 S Fwy Dr, Macedonia, OH 44056
alliem@syncshow.com
Royal Chemical Opens New High-Speed Bottling Line in Chattanooga, Tennessee
Chattanooga, Tenn., August 29, 2023 – Royal Chemical is opening a new high-speed bottling line in Chattanooga, Tennessee. The manufacturer says this new line will help the chemical contract manufacturer better serve its clients by significantly increasing output and efficiency.
A trusted chemical manufacturer established in 1938, Royal Chemical blends, packages and ships a wide range of chemical products. Their broad capabilities offer diverse industries, from industrial cleaning to food processing, many solutions. Over the years, Royal Chemical has invested significantly in its manufacturing facilities to handle all of its clients needs and formulations.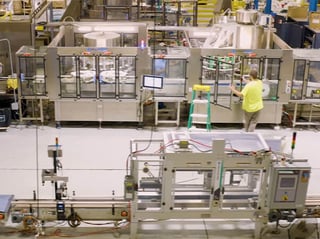 The new high-speed bottling line is the latest investment Royal Chemical has made to ensure advanced efficiencies are incorporated into their processes. Fully automated, it can install caps and trigger sprayers on a wide range of bottles, as well as fill 80–130 bottles per minute (BPM). Using this high-speed bottling line, Royal Chemical can quickly turn large quantities of bottles into filled, palletized and shrink-wrapped products ready for distribution.
Since Royal Chemical is capable of processing many different chemical formulations, it was imperative for this new line to be able to accommodate as many of them as possible. That's why the new line can handle viscosities from 1 cps to over 40,000 cps, as well as acidic, alkaline and organic compositions.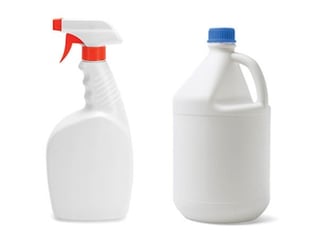 Royal Chemical has five manufacturing facilities strategically located across the country to help clients reduce shipping costs and manufacture products geographically closer to their final destinations. This is part of the reason why Royal Chemical chose its Chattanooga facility to host the new bottling line. This one location can reach much of the South, Midwest, and Northeast within one to two business days.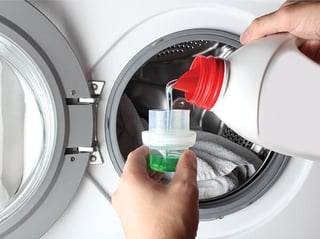 "We are thrilled to announce the opening of our new high-speed bottling line in Chattanooga, Tennessee. This investment marks another significant milestone in Royal Chemical's commitment to delivering exceptional service to our clients. With this fully automated line, we are poised to meet their diverse needs more efficiently than ever before, enabling them to achieve greater output and efficiency. At Royal Chemical, we continue to stride forward in our mission to blend innovation, quality and strategic location to best serve our valued clients across the nation." - Dave DeBord, COO of Royal Chemical
About Royal Chemical
Royal Chemical offers chemical blending, packaging and fulfillment services to help chemical product manufacturers minimize costs, optimize their operations and scale their businesses, while still providing the quality products their customers expect. The chemical manufacturer works with over 400 chemical suppliers, procuring 1,500 different chemical products that ensure a stable supply of raw materials. Its five facilities across the U.S. allow, Royal Chemical to reach 83% of the continental U.S. population within one business day, and 100% within two business days.